In addition to fasteners, plumbing supplies, painting supplies and all sorts of gardening supplies, we at Ace of South Walton offer a variety of name brand items to help make your project run smoothly. Learn a little more about some of those brands below.

A maker's journey begins with Craftsman tools.
Since 1927, Craftsman's brand has represented an unwavering dedication to quality and durability. DIYers, weekend warriors and professionals all have built great things with our tools. With over 80 product categories and 6,000+ products, Craftsman endures as America's best-selling tool brand. And, we here at Ace South Walton are proud to offer these fine tools to the Destin Area.
In 1924, Dewalt Products company was formed in Leola, Pennsylvania. Today, their tools are some of the finest on the market and we here at Ace Hardware of South Walton are proud to offer Dewalt's products to our customers in the Destin, Miramar Beach and South Walton area.
Since their
 beginnings as a small machine shop in Baltimore, BLACK+DECKER has remained focused on the needs of their customers. Their reputation for quality, ingenuity and value goes hand in hand with our desire to serve our customers.
Foun
ded on May 22, 1940 in Columbus, Ohio, The QUIKRETE® Companies is the largest manufacturer of packaged concrete and cement mixes in the U.S. and Canada. Like Ace Hardware, it's a household name.
When you're working hard around the house or job site, you're going to get hungry. One of the best ways to combat that growling stomach is with a Tru pickle. When you pop by Ace Hardware of South Walton to get supplies for your next project, be sure to grab a jar.
"Try a Trü™ Pickle, and experience the real flavor of a true pickle! You'll love it, I guarantee it!"
Greg Skufca, Founder of Tru Pickles
Since the company began in 1924, Milwaukee Tool has led the industry in both durability and performance. With an unwavering commitment to the trades,
Milwaukee continues to lead with a focus on providing innovative, trade-specific solutions.
Since 1952, we have been evoking our compassionate, trustworthy spirit into our surrounding communities. With a history as rich as our brand, we have continually earned the trust of professionals through our ongoing devotion to quality and service.
You deserve more flavor in your grilled meats, and hardwood fuel is where signature flavor begins. Traeger has revolutionized outdoor cooking with the original
pellet grill, and with a Traeger grill or smoker, your guests and neighbors will be talking about your grilling prowess for years to come. Come in today to get yours.  
Yeti has become the the benchmark for which coolers and ice chests are measured. Here at Ace Hard\ware of South Walton, we are proud to represent the brand that has revolutionized coolers and are a point of pride for outdoor enthusiasts who rely on their Yetis to withstand the rigors of outdoor use. 
ABOUT WEBER: 
BORN FROM A BUOY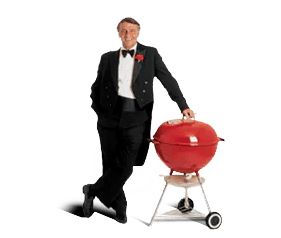 Driven by his passion for grilling the best steaks for family and friends, Weber's founder, George Stephen, invented the revolutionary kettle grill in 1952. At the time, he worked for Weber Brothers Metal Works in Chicago, Illinois and was inspired by the shape of a buoy.